This panel brings together three experts to discuss art, representation, and processes of migration across three different contexts: Central American migrants traveling through Mexico; Colombian refugees in Ecuador; and migrant arrivals and labour in Canada. How can art address the histories of settlements and displacements in the Americas? In what ways can art intervene in and critique the global and local machinations of power that cause migrants and refugees to leave their homes, or that lead nations to refuse their entry? How might art remap geopolitical borders and imagine alternative forms of radical hospitality in an age of increasing hostility towards migrants?
Moysés Zúñiga Santiago
Moysés Zúñiga Santiago is a photographer and journalist from San Cristóbal de Las Casas, Chiapas, Mexico. He works freelance as a photojournalist for international news agencies and the newspaper La Jornada. His photographic work explores issues surrounding the themes of: grassroots social movements, Paramilitarism, EZLN, Environment, and Migration. His work has appeared in exhibitions at the Hemispheric Institute at NYU, as well as at the University of Arizona.
Lisa Stevenson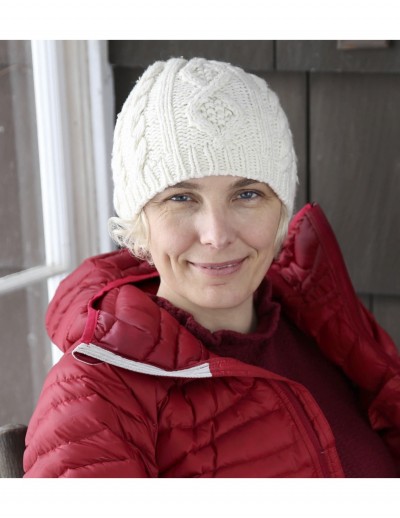 Lisa Stevenson is an Associate Professor and William Dawson Scholar in the Department of Anthropology at McGill University. She received her PhD in 2005 from the University of California, Berkeley. In recent years a central focus of her work has been the question of what it means to think in images. As an anthropologist she has attempted to trace and describe such imagistic forms of thought in the everyday worlds of people in situations of violence—among the Inuit in the Canadian Arctic and among Colombian refugees in Ecuador. Her book Life Beside Itself: Imagining Care in the Canadian Arctic (University of California Press, 2014) won the 2015 Victor Turner Book Prize. Her current ethnographic film project Into Unknown Parts concerns the Inuit experience of being forced to leave their home communities and live for an undetermined period of time in a southern tuberculosis sanatorium. Rather than a straightforward expository narrative, the film hopes to capture one of the most striking aspects of the dislocation this produced: the way the possibility of communication, verbal and non-verbal, was put into question. Along with Cristiana Giordano and Eduardo Kohn, her recent work among Colombian refugees in Ecuador engages experimental theatre techniques to find new imagistic ways of thinking and representing the violence of everyday life. For the 2017-2018 academic year Stevenson will be a Mellon New Directions Fellow, studying filmmaking in order to better use the power of film to capture the lived experience of violence.
Farrah-Marie Miranda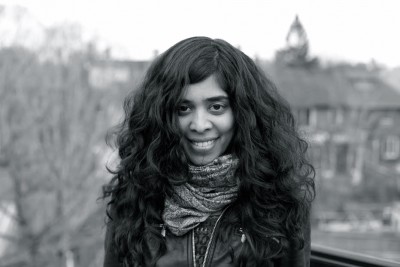 Farrah-Marie Miranda is an Abu-Dhabi born, Toronto-based artist of Goan and Mangalorean descent. She holds a Master of Environmental Studies from York University (2017), and has studied under performance scholar and feminist theatre director, Honor Ford-Smith.
Miranda has exhibited at the Art Gallery of York University (Toronto), Artcite Inc. (Windsor), the Surrey Art Gallery (British Columbia), Astérides (Marseille), and Whippersnapper Gallery (Toronto). Her writing appears in several publications, including In the Wake of the Komagata Maru: Transpacific Migration, Race and Contemporary Art, VOZ-À-VOZ, Decolonization, Indigeneity & Society, Border Criminologies, Rabble and FUSE Magazine.
She is the recipient of the ETFO Social Activism Award (2013), and the Funding Engaging Actions with Sustainable Tactics '06 Award (2013).
Miranda's current project, Speaking Fruit, is one of 200 exceptional projects funded by the Canada Council for the Arts New Chapter Program (2017). It is also the recipient of generous support from the the Social Sciences and Humanities Research Council, and the Ontario Arts Council.
Website: farrahmiranda.com
Twitter: @farrah_miranda